March 11, 2014 By Kim 4 Comments
How's everyone's week going? Mine is going great, thanks to Spring Break and no workie! I'm linking up with Lisa over at The Skinny on Health for Fit Tip Tuesday and talking about the importance of "me time". I've been doing a lot of this lately! I need an excuse for my mani/pedi on Saturday and getting my hair done today. Ha! But, seriously, taking time just for yourself is scientifically proven to be good for you. So go get that massage, take that bubble bath and go snuggle up with a good book.
Now I know some of you get a little anxious when you think about being alone for the entire day to do whatever your little heart desires. Speaking from someone with three kids and a pretty independent personality; an entire day alone sounds like heaven on earth! Taking time for yourself may be nice, but is it really important? Well, recent studies show women are less happy than they have been over the past 40 years…. yikes, I don't like that. Me time:
gives you time to recover from life's stresses and allows you to refocus and recharge for the demands of daily life.
allows you to see more clearly. This can be essential for making meaningful life decisions.
guides creativity. We are more creative when alone. Let the creativity flow!
Yes, "me time" is great, but as a wife and mother or just a very busy person it can be difficult to find alone time. A time out with yourself does not have to be anything major, even a short 10 minutes of complete aloneness and stillness can clear your thoughts and give you a mental health boost.
To get alone time:
make a date with yourself. There are empty spaces in almost everyday, make the most of them.
arrive 10 minutes early to an appointment and just sit and enjoy the stillness.
set a timer for yourself and dedicate about 10-15 minutes to stillness and aloneness.
make yourself a priority and understand the importance of taking time for just you. You deserve it!
Be sure to click on the button below to read other Fit Tip Tuesday posts!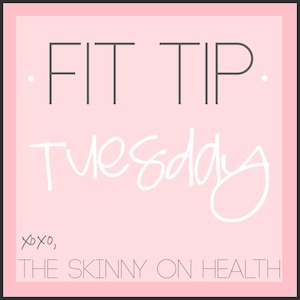 Something to think about…..
Do you enjoy "me time"?
What are some ways that you get in your "me time"?
If you're one that takes "me time", do you notice it making a difference on your mental health?
Time for a bubble bath! See ya!
**4 Comments** Filed Under: Uncategorized Tagged With: alone time, fit tip tuesday, me time, the importance of me time
March 10, 2014 By Kim 12 Comments
Happy Spring Break Monday, to you! Hopefully some of you are getting to enjoy this week off from school or work, too. If you are at home today, just doing nothing, pop these Skinny Blueberry Muffins in the oven! You will be very glad that you did and your family will thank you, too. Both my […]